AYA TEKLA (MERYEMLIK) [SAINT THECLA]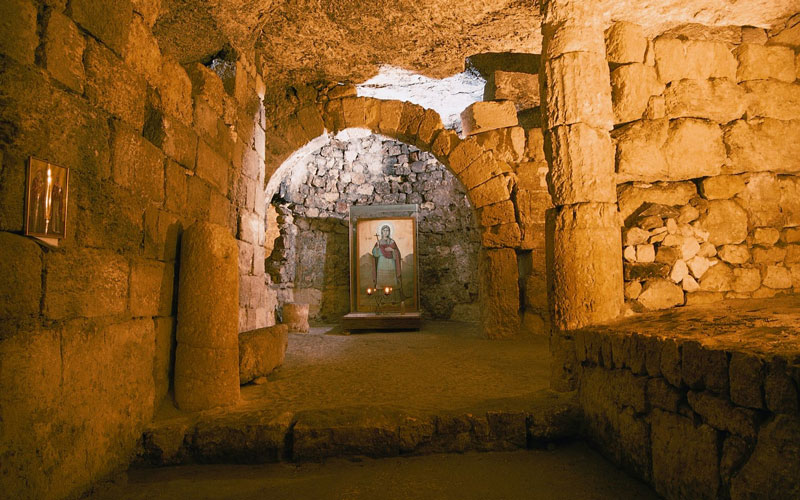 History of Meryemlik begins with the arrival of Saint Thecla. 17 years old Thecla who was influenced by sermons of St. Paul, one of the apostles of Jesus Christ, devoted herself to the religion of Christianity.
This precious student of St. Paul was exposed to pagan pressure while he was making propaganda to spread Christianity in Konya and Yalvaç. Then, escapes to Seleucia. He cures the sick by creating miracles while spreading Christian belief against polytheistic religion from the cave where he sheltered.  It is believed that when he died, he was lost in this cave.
The cave, in which Saint Thecla lived in, was considered sacred by Christians after her disappearance. It was used as a secret place of worship until this religion was emancipated in AD 312. This cave later was transformed into a church in the fourth century. In addition to the Cave Church in Meryemlik, which was adorned with many buildings in the periods after the official adoption of Christianity, the church of Azize Thecla, which has only a part of its apse standing on this cave; the church built by the emperor Zenon in honor of Aya Thekla and the North Church; baths, many cisterns, cemeteries and remains of the city walls have survived to the present day.